One of the most important things that a family can do to insure they get the home that they deserve is put together the BEST Real Estate Team that they can. It is also one of the most overlooked matters of the home search. Be a step ahead of the rest and see how the Fry Team can make assembling your team simple for you!
We Are Your Full Service Team
We Help Buyers
We Help Sellers
More Than 15 Years Experience
We Do Property Management
We Help With New Builds
We Sell Land
Members of the Builders Association
We Know Great Lender's
Customer Service Based
Fry Team Core Values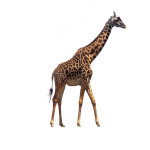 Got A Real Estate Question?
Do you want more information about one of the homes you have seen on our site or another site?
Maybe you want to sell your home and don't know where to start?
What ever the question, the Fry Team is here to help.
Take a moment to fill out the form to the right and we will have one of our highly qualified agents get back to you within 24 hours.